We are professionals at creating customer conversion websites for our clients, who listen to your needs and don't stop until you're 100% satisfied. We have dozens of impressive themes for you to choose from to build your new website.
Don't settle for something cheap that doesn't awe you every time you see it. Invest in a website that makes you smile! Just like a luxury car, you should feel comfortable and enjoy your new website.
Some companies charge extra for edits and we think that is ridiculous, so we offer to do FREE edits for a year. We also teach you how to edit so that you can make changes any time you want.
Call us today for a FREE one-hour consultation. 
Customer Satisfaction Rate
Built in Search Engine Optimization
How Much our Clients Love us
The Beauty of our Websites
Spokane

Web

Design

Your Spokane Businesses website is the face of your company to the world of online customers. Most decisions potential clients make about doing business with your company or not come down to their first impression, which is usually your website. Our Spokane Web Designers do more than just build your website, we turn it into a customer-capturing funnel. It's not just another expense, it's a revenue-producing asset that works for you 24/7, even when you're sleeping. Don't let competitors win the online race over sub-par design. Website Design in Spokane has never been easier or more attractive. With the correct SEO tactics used your website will be a lead generating monster.
Branding

Design

Experts

In a very competitive market in Spokane and Coeur d'Alene and impossible to ignore the importance of creating your company brand. Most people don't know how to create a strong brand, but we are experts in this area with years of experience. No doubt you could eventually figure it out, but the question is, does your business have the time? We can save you days if not weeks of headache trying to figure this tricky aspect out. We work with the best Branding Experts in Spokane & Coeur d'Alene having years of experience giving boring company's a new start. Give us a call today and let us help brand your Company.
Coeur d'Alene

Web

Designer

Does your Coeur d'Alene business already have a website, or perhaps you need to revamp your existing site? Regardless what your needs are our professional CDA Web Designers can get the job done the right way the first time. Your website is the vehicle that drives your business online. Kind of like a restaurant when you're out to eat, if the floors and tables are dirty you have to wonder what the kitchen looks like. Which should be a troublesome concern when it comes to the food you are putting inside your body. Website Design in Coeur d'Alene has never looked so good. When you mix in perfect SEO your competitors are in trouble. Trust the experts!!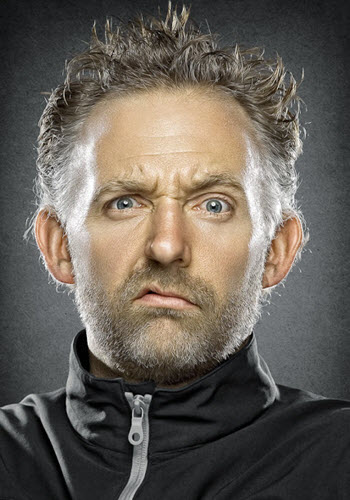 You probably already guessed it. This is not Justin's real photo, although it illustrates how he feels at the end of most days.
Justin is a serial entrepreneur, who has built several successful businesses, including an expresso bar and a window-cleaning company. Over the last ten years of building and optimizing his own websites, he realized he was amazingly good at it, so he started his own online digital marketing agency in Spokane Valley, and now has hundreds of stunning Page 1-ranked sites.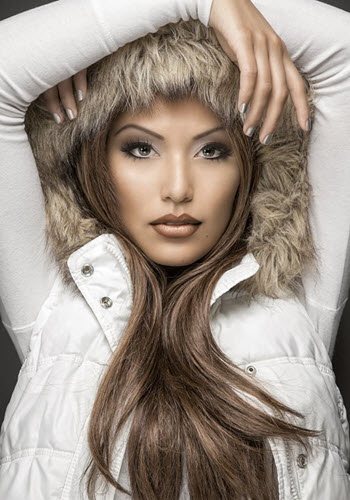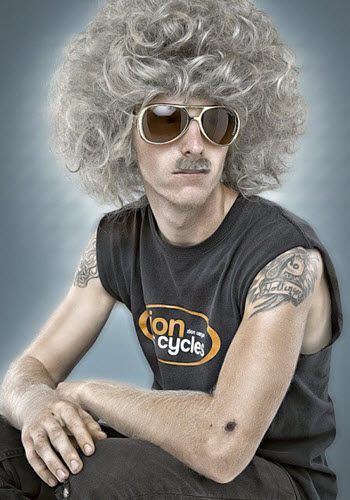 BOBBY
Associate Sales Guru
Bobby is very shy when it comes to taking his picture so you'll have to excuse the Wig and Glasses.  We are working on bringing him out of his shell and it's coming along nicely.  On a serious note he is quite the opposite and you may have a hard time getting a word in.  He's a people person and loves to Gab.
Bobby has over Ten years in sales and pleasing the customer.  From an early age out of high school he won the award for most RV's sold year after year.  He's not just a valuable part of the team doing sales but has several other key roles.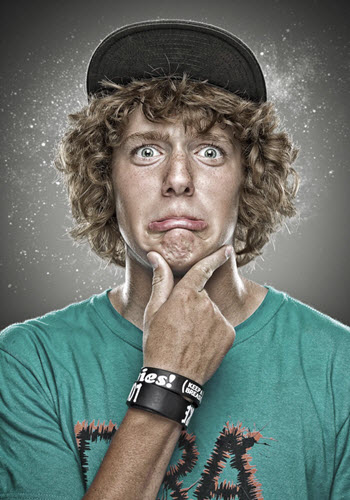 This isn't Brian's look he makes when writing. This is the look he makes when he has no writing assignments. With over a decade of experience Brian is very passionate about his writing.
Discuss

Creative Concept/Design

Production

Happy Customer
Discussions about your website will take place several times in the beginning, and as needed throughout the entire project. The first step is finding out the essential details your website needs to have, which will figure into the cost estimate. No matter what features you require, we aim to over-deliver and give you true value providing you with the Best Web Design for your Spokane or Coeur d Alene business.
Once we know the basics that your website needs, we work with you on the style and design that you want to see. We have several sample sites you can choose from, along with customizations to fit your unique product, service or brand. You have the choice of supplying your own content since no one is more familiar with your CDA business and industry than you are, or we can add our original content creation to your package.
After deciding on your website design and collecting the content, the third step is that our team gets to work. This is the easiest part of the process for the customer – just sit back and sip your coffee and we do the rest. You will be able to oversee or do any editing you wish, both during the process and after it's completed. We offer you FREE edits for one year, and teach you how to make changes to your website to ensure that you stay in control. Find another Spokane web design company that does that!!
Our goal is not just giving you one-time service. We plan for the bigger picture with you for what happens a year and more into the future. Why do our Coeur d Alene customers tell their friends about us? – Because we stick with them, helping with all their ongoing concerns and changing needs. We make sure that you and each of our Spokane clients are 110% satisfied.
999999
POTENTIAL NEW CUSTOMERS
21000000
REVENUE RELATED TO SEO
9782
COMBINED HOURS OF EXPERIENCE
I expected the price to be more than it was. I've shopped websites around and the one they built for me should of cost twice as much as they charged.
Alicia Menderfelt
Advertising Manager
We were in a crunch for our grand opening and they got the website done in 3 weeks. They even gave me an hour of free training over the phone for editing it myself.
Justin and his design team were very easy to work with. They created an awesome looking logo to go along with our Stunning 
Website
Our
Professional Websites

Captivate your

Audience

Your company's website will reflect who you are in your customers eyes.
Address
Spokane/Coeur d'Alene
Say hello
info@wickedwebdesign.xyz